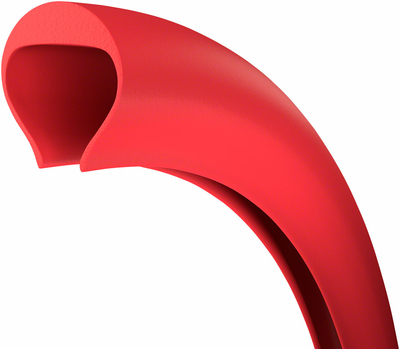 Tannus Armour is the ultimate in tire protection and performance for all levels and styles of riding. Sitting between your tire and inner tube, the Tannus Armour provides 15mm of puncture protection on the top, as well as 2mm of sidewall protection from sharp objects and rocks. Whether you are a city biker, adventure tourer or prefer the off-road, downhill or gravel trails, Tannus Armour gives you increased grip and vibration dampening for a smoother, more comfortable and enjoyable ride. - Patented Aither Technology; Aither is a multi-cell foam compound that forms the structure of the Armour
The Problem Solvers Presta Valve Extenders add 30 to 70mm of length to your tube or tire valve so that it protrudes far enough out of deep-section rims so that you can attach your pump. These lightweight, durable aluminum extenders are for use with Presta valves that have removable cores. The proper tool for removing the cores and installing the extenders is included.
This item contains 10 replacement plugs for the Blackburn Plugger Tubeless tool (sold separately), a one-shot tire plugging system for tubeless tires. It deploys in seconds to give a permanent fix for your flat.